Mentoring Program
Through our village approach, Global FC provides underserved youth the opportunity to develop relationships with caring adults who inspire and support them to maximize their potential.
Global FC Mentors commit to building relationships with first generation immigrant and refugee youth. Mentors provide support, encouragement, resources, and opportunities while serving with compassion and integrity.
Mentors are given the unique opportunity to experience reciprocal cultural exchange with mentees very different from themselves. This diverse experience broadens a mentor's worldview and provides countless opportunities to improve intercultural skills.
No soccer skills are necessary, but rather a willingness to cheer on the players and support them in their love of the sport.
Mentorship is about relationships and we need your help! We are recruiting for the following roles:
New Opportunity! Summer Buddy Program

One-On-One Matched Mentor

Career Mentor

Team Mentor
Discover Which Role Is Best For You
We are always in need of positive and encouraging mentors, and are recruiting year round! APPLY TODAY by clicking below or emailing directly to mentoring@branch-global.com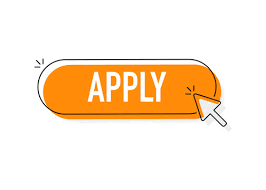 "Family isn't always blood. Family isn't about happy moments only it's about sad moments too. It's the people who love you in their lives, the one's who would do anything to see you smile and love you no matter what happens. To that's Global FC, it's family to me."

–Happy Melly (from Congo)
What makes the Global FC mentoring different?
"Global FC means so much to me. I have been given so many opportunities that I wouldn't have had otherwise. Opportunities that will further my success as an individual. My role as a mentor has given me so much purpose in life." (Merriam Haydaripoor, Global FC mentor)
Philosophy
Global FC mentoring is grounded in the philosophy that all young people need the guidance and support of positive influences and relationships to develop and flourish as human beings, overcome personal challenges, and reach their full God-given purpose and potential. In turn, they become ambassadors, empowered to create a better and more just community and society. Global FC mentoring accomplishes this by providing youth:
Opportunities to develop leadership skills, social networking competencies, and a sense of responsibility for the course of their own lives.
Friendship and emotional support essential to overcoming life's challenges.
Guidance in key areas such as education, career, and relationships with friends and family.
To hold on to and celebrate their unique cultural identity and heritage, while absorbing the positive aspects and influences of the Western culture.
To build a strong individual and family narrative.
Access to new opportunities, resources and relationships to create a path of self sufficiency.
Did you know? The population of immigrant-origin youth is projected to account for one-third of US children by 2050 and represents the fastest growing group of American children.
FG-IRY (First Generation Immigrant and Refugee Youth)
(www.nationalmentoringresourcecenter.org)
Are you interested in learning more about our Mentoring Program or becoming a mentor? We are looking for mentors who are eager to learn and grow in their cross cultural knowledge, communication, and experience while helping to guide youth to their highest potential. Contact mentoring@branch-global.com
Contact us to discuss the possibility of sponsoring an event, hosting a donation drive, or donating to our important work.
Meet Our Team