Program Model
It takes a village to raise a child…
"Children belong to the extended family, society, and friends. Decisions are based on those ties. No one is left behind."

– Aline, a Burundian mother
Household and Community Approach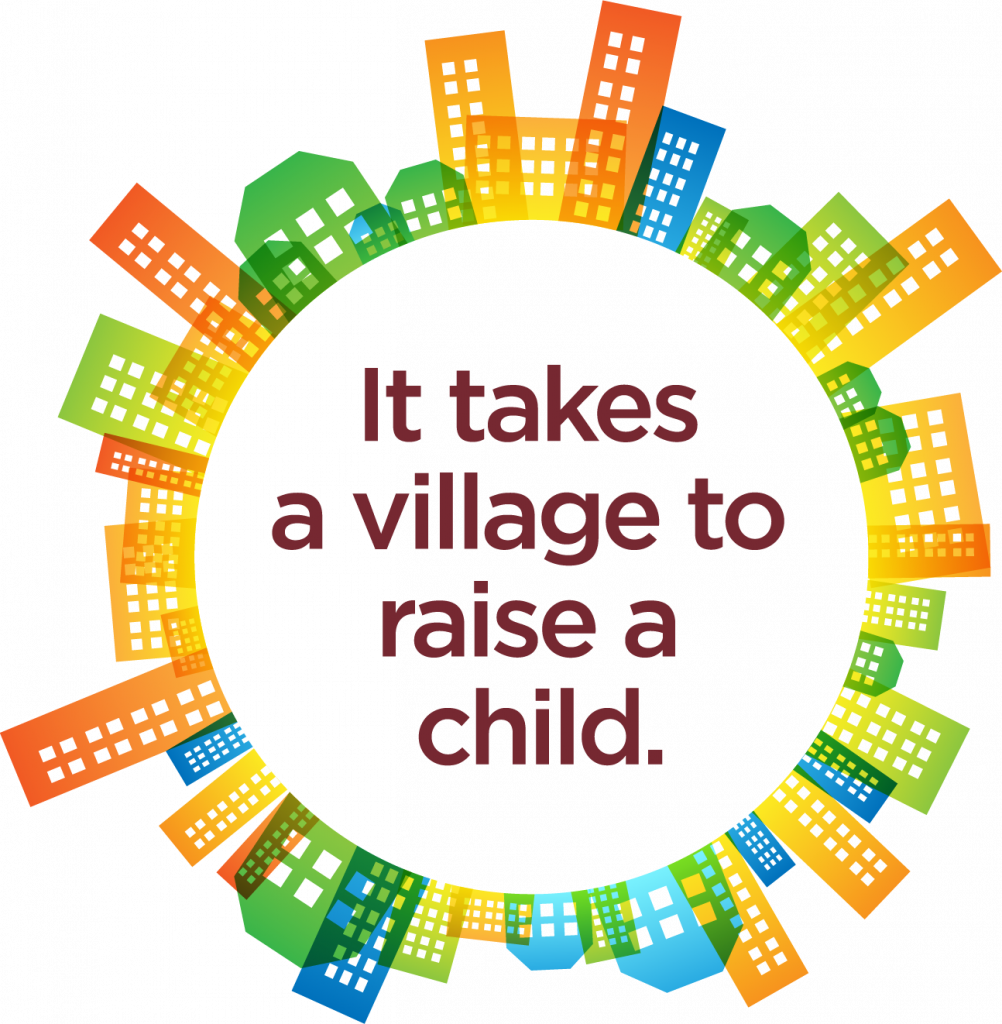 Most of our Global FC youth come from communal and tribal communities which is central to their sense of identity. Our family engagement efforts become vital as a strategic effort to engage youth at an identity level. Our youth come from "countries where the family and local community are far more integrated—and central to identity, meaning, and survival—than is typical of the more individualistic culture prevalent in the U.S. today" (www.brycs.org) Much of our Global FC families have been uprooted from their communities, family members frequently lost or they have been separated from family members in their journey to safety. Most efforts in the US have an individualistic approach to programming with youth which can limit longterm sustainable impact.

Global FC was established to "build a community not an organization." More than providing services, Global FC creates connectedness by facilitating the modern American Melting Pot. Global FC players are drawn into their new community through an appreciation for the unique contributions their native cultures make to their new home. With a spirit of acceptance, Global FC youth, families and volunteers meld, providing youth the encouragement to succeed as Americans in their new land of opportunity. Our community approach enables new American youth to experience a transition into normalcy much quicker, providing a physical and social outlet as well as respite from an otherwise precarious environment, thus regaining a sense of security.
"Global FC is a team of many nations and one awesome family"

(Nejmadin Ahmad, Sudan)
We leverage the game of soccer
Soccer-based programs are successful when combined with other interventions and programs because soccer itself does not solve social issues. Rather, soccer is our vehicle for transformative impact. We leverage soccer to increase performance and attendance at school, behavior development, and to build community ambassadors.
Academic and mentoring support are not optional, but requirements when a child enters our programming. Our integrated approach allows our volunteers to maintain healthy and effective dialogue with volunteers from different areas of programming to ensure that the village around each youth can collectively support, celebrate and hold youth accountable.