Our Impact
Our longterm approach and year-round programming leverages the power of soccer and community, while providing resources, opportunities and relationships to build ambassador.
year-round programming
long-term approach
access to quality soccer programming
engage and support the family unit
advocate as a voice for the youth in the community, home and school
community approach around our sports, education and mentoring programming
academic support
language development
community building through service projects
mentoring opportunities and chains
develop community ambassadors
we bridge communities
We support youth physically, emotionally, and socially, equipping them with the tools and relationships towards a brighter future. Global FC youth enjoy the benefits of fitness activity, which include enhanced self-confidence and improved self-image. Emotionally, for our newly arrived youth, soccer allows for the healing of memories, thus alleviating emotional distress incurred throughout a refugee's displacement and a safe place to channel feelings of frustration or aggression. Our various programming enables them to uncover their greatest God-given potential while cultivating an environment of belonging. Socially, Global FC youth participate in and contribute towards community building through events and service projects. The Global FC community provides the opportunity to learn respect, guidance, develop decision-making skills, grow as servant leaders and to build a life plan through mentoring chains.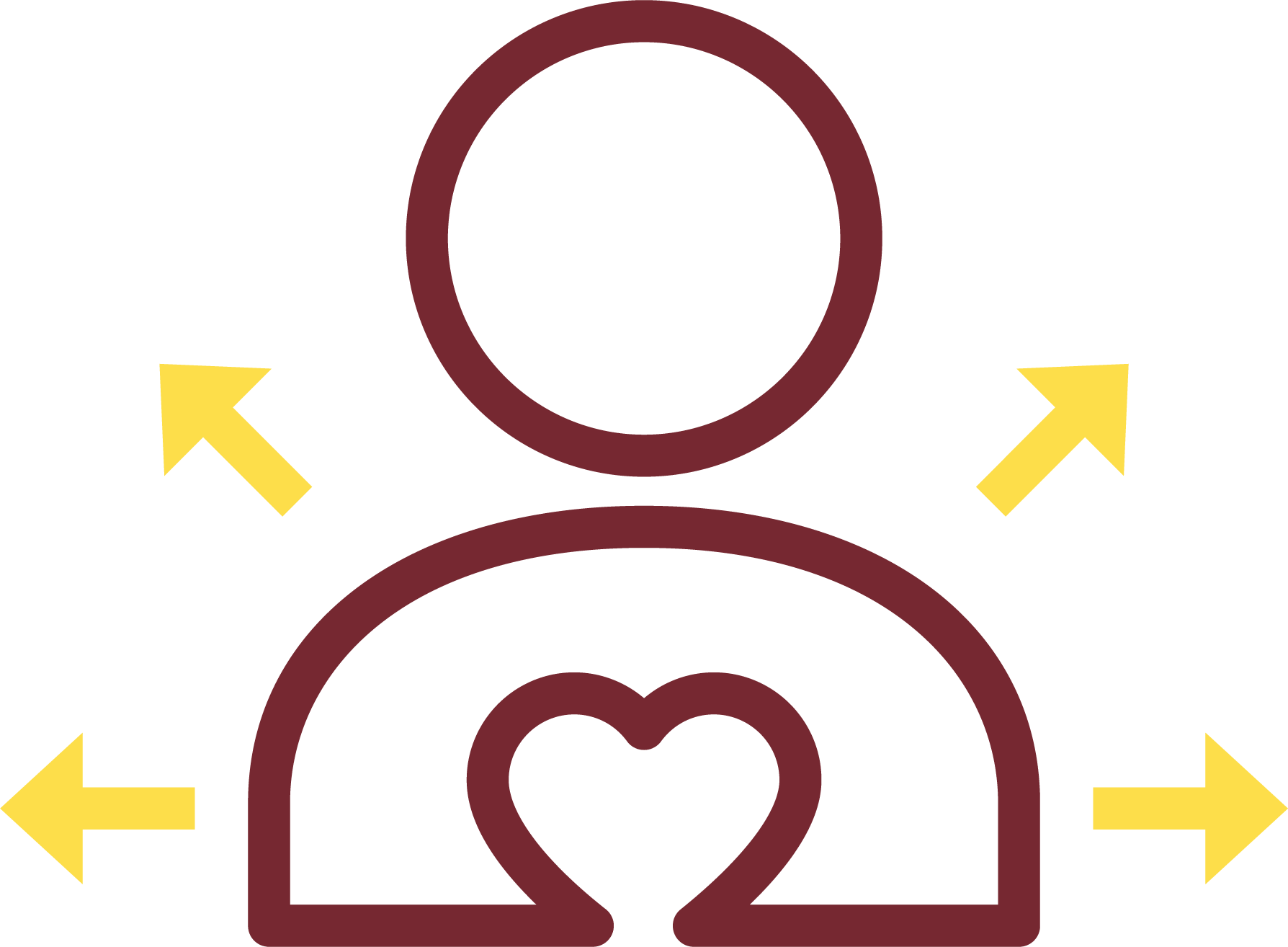 For decades the Northeast Kansas City community has been one of the city's poorest, most racially and ethnically diverse (roughly 75% minority), and most economically distressed areas. Global FC is a response to issues facing underserved youth and families in the area.
Limited access to quality soccer programming due to economic, transportation, and cultural barriers.
Goal: The average household income is less than $25,000, almost half of the City's average ($48,000 per year), and these families have little access to healthy food, healthcare, housing education, transportation or opportunity. Global FC soccer programming exposes youth to quality sports training and access to the best leagues, tournaments and fields in the city, breaking the "pay to play' model.
Limited programming that engages the entire family unit.
Goal: Global FC is in pursuit of the household. Research shows that family engagement in after school can lead to increased family involvement in children's education and school, improved relationships between parents and children, and improved after school programs.Traditionally, programs focused on the head of the household and were designed on the assumption that any benefits would trickle down to other members of the household including children. Global FC believes that engaging the family from multiple levels is key, but the initial entry point must speak into the family in a relevant and meaningful way. Our programming uses soccer as that entry point though the children to make contact and engage the household. Every area of programming must have the support of the family, including direct services offered to parents. Most importantly, establishing a high level of trust and lasting relationships with the heads of the home.

Lack of trauma support and healing for youth coming from conflict and war zone areas of the world.
Goal: By fostering authentic relationships with our youth, we can allow healing and trauma support to be introduced on the foundation of trust. We connect youth with our trusted community resources partners such as social workers, youth therapists and trauma counselors.
"Football [soccer] helped me to stop thinking of other things from my past. Whenever I am on the pitch I will be fully concentrating on the game. After the game, I will come back and for two to three hours, sit down with friends to discuss the football game. So it doesn't give [me] much time to think about past issues. So after finishing the discussion, I would wash up and go to bed. It is only after some time that I might begin to think about these issues. By that time, before daybreak, I will be back in school, occupying my mind and by the end of the day, be back on the football pitch. So there [is] no time to be sitting down and thinking about the past."
(Dyck, 2011, p. 407-408)
A need for a voice to advocate for youth, both in the community, school and at home.
As newly Americans, families attempt to navigate and merge cultures the best they can, but some with resistance. Children often bear the brunt of the clash of cultures. As conflicts arise, youth battle identity issues that spill into major areas of their life, including home, school and community.
Goal: Family engagement initiatives and tapping into our long list of community resource partners.
As a combined result of limited language proficiency, lack of prior formal schooling, and low literacy levels within the adult population, refugee youth are unprepared for the structure and content rigor of the traditional American school system.
Goal: Global FC education program, AEI Academic Enrichment Initiative has come alongside local teachers and education institutions. The program is a tutor mentor model, linking education, sports and family engagement as a wrap around service. We have partnered with the Kansas City Public School Board and various charter schools to offer after-school academic assistance to youth in our programming. Our longterm approach serves to build an academic plan and support system to best position Global FC youth towards college and career pathways.
"Family isn't always blood. It's about people in your life who want you in theirs, accept you for who you are. The one's that would do anything to see you smile and love you no matter what. That is Global FC for me!"

(Global FC youth:Confiance, U13 girls)
Lack of mentoring opportunities
A need for authentic, trusting, and long-term relationships that have the potential to speak into the lives of underserved youth and families. Cultural, religious, language and other major barriers have restricted mentoring opportunities with refugee, immigrant and other underserved populations. There are limited mentoring opportunities for refugee youth.
Goal: Global FC is a community built by passionate and committed volunteers. Our strong mentoring approach woven into every area of programming have formed lasting relationships with the youth and families we serve. Research has shown that the college demographics have the unique ability to become strong mentoring influences.
Lack of engagement between communities of disparities, creating mutual walls of misconceptions, fear, and stereotypes.
Sport builds bridges across social, economic, and cultural divides within societies and by building a sense of shared identity and fellowship among groups that might otherwise be inclined to treat each other with distrust, hostility, or violence. Through sports programs, youth are taught how to handle conflict, how to approach both losing and winning with character, and provide an outlet for people of differing religions, ethnicities, countries, or political ideations to come together.
"Global FC is not just a club, it's a family for the love and care it is showing us. Getting to know immigrants from around the world has taught me a lot. GLOBAL FC is my happiness, being around kids from different regions reminds and teaches me a lot"

(Global FC youth: Darcy Mupenda U16 Boys)
Goal: Increased understanding and opportunities for engagement for the larger community is part of our vision to expand knowledge of resettlement facts and challenges. Global FC workshops serve as an educational platform for various outlets across the city, including schools, churches, organizations and even on the international platform though our media content. Global FC soccer programming bridges communities through the power of sports, connecting communities coming from different beliefs, languages and nationalities, including vast difference in socioeconomic positions. Access to quality sports programming have allowed Global FC youth to come into proximity with other youth from surrounding Kansas City communities.
From players to ambassadors
Global FC believes in developing young people to become extraordinary leaders by developing:
Their ability to leverage opportunities with integrity and innovation; to make good decisions and achieve results.
Advance opportunities for young people (focus on underserved populations) to become extraordinary leaders in business and social enterprises.
Provide training and experience to foster leadership confidence – including innovative thinking, risk taking (management) and teamwork
Aim to help young people gain skills to prepare them for their future career
Social Conscience: Valuing the impact an individual and enterprise can have on the community.
Develop young people's interest in long-term civic engagement in their community
Collaborative Communication: Engaging others in an inclusive manner across teams, functions and cultures; ability to leverage new and creative ways of communication
Provide opportunities for young people to collaborate in new and creative ways
Demonstration of a commitment to building bridges of understanding between and among different youth communities.
Teach them to live out as ambassadors in their home, school and community.
Meet our Global FC ambassadors Sammy (Sierra Leon) and Moe (Burma)
Photo credit: Jean Pierre photography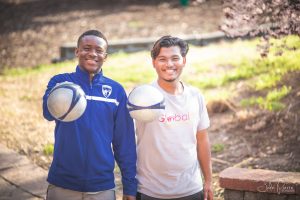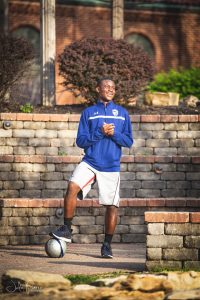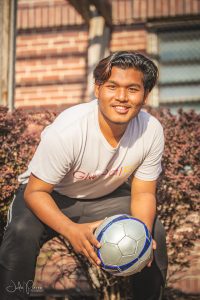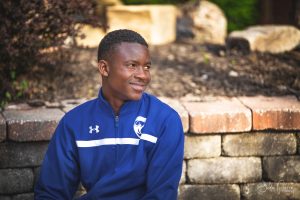 Meet some of our Global FC Ambassadors…
Akrm (Sudan), Roner (Thailand), Ahmad (Iraq), Moulid (Somalia), Elias (Tanzania), Yha Moo (Thailand)